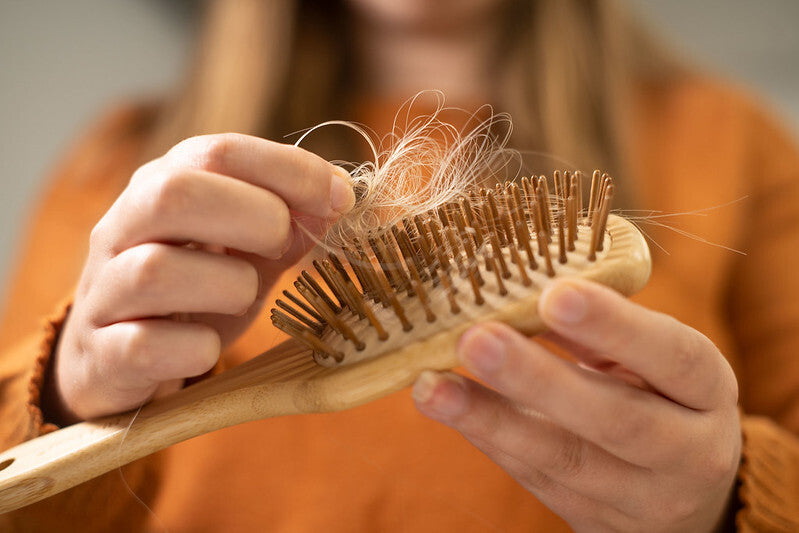 CAN HAIR EXTENSIONS DAMAGE YOUR HAIR?
One of the most common questions asked in the hair extensions industry is 'Can hair extensions damage your hair?'. The true answer is yes - some hair extensions can cause damage to your hair. However, if you opt for high quality human hair extensions, particularly halo styles or clip-in extensions that have been specifically designed to minimise damage, and you apply them in the correct way, they should never damage your hair.
This is why it's extremely important to choose your hair extensions carefully, from a trustworthy and reliable brand. Ideally buy your hair extensions from a company that offers a quality promise and guarantee, such as Gee Hair's 1 year quality guarantee. Also, opting for hair extensions that come with free delivery and free returns is a really good idea, just in case you decide you're not happy with them when they arrive.
How can you prevent hair extensions from damaging your hair?
There are many things you can do to reduce the risk of damage from hair extensions. In this article hair extension expert Hana Johansen shares her top tips for you to try.
1. Shop for quality and choose the most suitable style for your hair
The first and most important thing you should do if you want to make sure your hair is not damaged by hair extensions, is to only use high quality products that have been specially designed to prevent damage. One example is opting for halo extensions such as a Halo Multi-way Weft. These styles are perfect for those with finer, wispier hair that may be more prone to breakage. This design comes with a choice of application methods. You can either lie the transparent track and wire onto your head and pull your natural hair through, use the halo as a pony tail to wrap around your up-do, or clip in just above the ears.
Another fantastic way to prevent damage to your hair from clip-in hair extensions is to choose hair extensions with clips that have been specially designed to prevent it! One great example is Gee Hair's range of clip-in extensions that feature polyurethane tracks (AKA C-thru Tracks) which sit seamlessly and securely on the head without causing damage or breaking.
2. Care for them like you would your own hair
Natural hair extensions are made using real human hair. So just like your own hair, if you leave them tangled, pull or tug on them, store them incorrectly or simply don't look after them well, they'll be more likely to get knotted with your natural hair, which can lead to breakage.
What's more, it's really important that you follow the care instructions that come with your extensions. For instance, you should always take clip-in hair extensions out before bed to prevent discomfort and damage to your hair and scalp. Storing your hair extensions properly is also crucial when it comes to keeping them in the best possible condition. Hair extension travel bags and hangers can be a great way of doing this as they're specially designed with natural hair extensions in mind.
3. Apply them properly
Watch videos and tutorials on the best way to apply your hair extensions to make sure you're fitting them correctly. Youtube videos can be a really quick and easy way of learning how to wear extensions and see them in action. These demonstration videos are all created by professionals and show exactly how to apply them in a way that will minimise and prevent damage to your hair and scalp.
If you've applied your hair extensions properly and looked after them in line with their care instructions, they should never damage your natural hair, so long as they're from a reliable, reputable brand. This is why here at Gee Hair, we give all of our customers a 1 year quality guarantee so that you can be sure that they won't let you down.
You've got this!
We hope these tips have been useful in answering the question 'can hair extensions damage your hair?' and helping you to find the best ways to prevent the risk of damage.