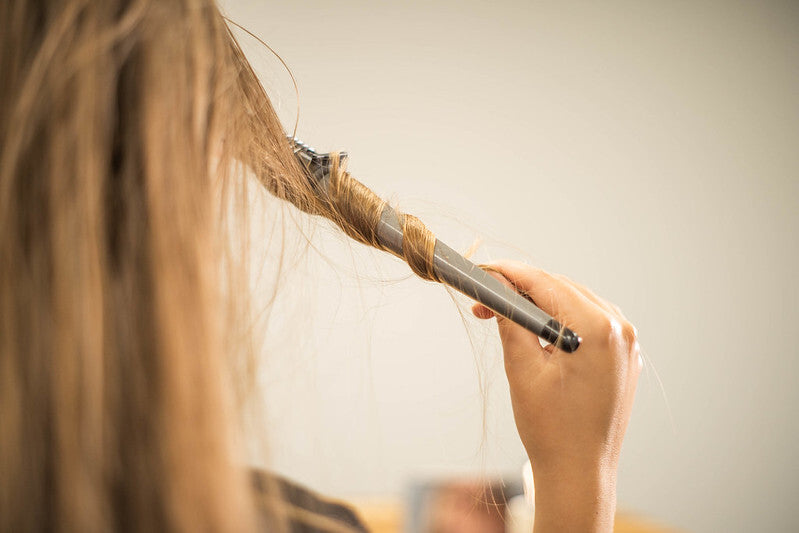 TIPS TO GET THE MOST OUT OF YOUR HUMAN HAIR EXTENSIONS
In this article, we're talking all things aftercare! Contrary to belief, hair extensions cannot be treated exactly like our own natural hair. This is because they're no longer being nourished by oils from the scalp or vitamins from the blood supply.
Naturally, they decompose by the day so we need to take care of them in a different way. Finding the best aftercare routine is essential to maintaining the quality of hair extensions and to help prolong their life. Luckily, due to more knowledge in this area, there are a lot more products available that are specifically designed to be gentle for hair extensions.
Here are our top tips to help you get started:
Washing your Human Hair extensions:
Before washing, be sure to detangle hair extensions with a wide tooth comb! If you didn't know, shampoo can remove the natural oils from human hair. As they're no longer attached to a scalp that is constantly nourishing the hair with natural oils, it's important to wash as little as hygienically possible. If possible, use conditioner only when looking to refresh the hair and only use shampoo when necessary to help remove product build up. If you do decide to shampoo,
follow up with a moisturizing hair masque to try and manually re-add moisture and replenish any lost oils.
When it comes to drying the hair, gently squeeze out any excess water by hand and leave them to air-dry. Towel-drying and blow-drying can cause unnecessary damage to the hair.
Styling hair and using heated tools: Try not to overuse heat tools as this can cause your extensions to dry out excessively, especially on the ends. The ends of the human hair are the oldest, and could have taken up to 10-15 years to grow with lengths like 18 and 22 inches. Take care of your investment and purchase a heat protectant to extend the longevity of your hair extensions. Be sure to use a heat protection spray that's formulated for hair extensions! Avoid any heat on the ends of the human hair. When using a hair dryer, curling tong or flat iron, please aim to use the lowest temperature possible! Heat styling actually damages the human hair cuticle. Once the cuticle is cracked, bubbled or totally lost, future moisture loss and damage can occur—with or without heat application!
Choosing the best products: Whilst styling hair, it is best to avoid heavy products that feature
a lot of oils as this can weigh down hair and have adverse effects. Avoid oils as they can suffocate the cuticle - Please check our aftercare guide here about what it says with oils. Use products that are formulated for hair extensions e.g Sulphate-free, SLS-free, alcohol-free & paraffin-free with a low pH level.
"Can I revive hair extensions if any damage takes place"
Luckily if your extensions aren't in the best shape due to heat damage from over styling, there is a way to rejuvenate their overall look and feel!
Once you have gently washed and conditioned your hair extensions, a great product to introduce to help with reviving the hair is a Silicone Spritz. This will help to add moisture and shine. It also protects hair from damaging UV rays and helps to detangle! Simply add the Silicone Spritz into a bowl of warm water submerging the hair extensions and add a few drops of the spritz into the bowl. Soak for 10 minutes. Be sure to leave the clip part of the extensions out of the water to avoid damage.
Once you have done this, apply a treatment masque and leave on for 30 mins. Wash this off with cold water, gently detangle and then apply some more silicone spritz to the hair. Instead of using a hair dryer, try air drying the hair overnight if you can.
Once the hair is dry you are free to continue with styling the hair but be sure to use a heat protectant spray!
For a more detailed perspective on aftercare, please feel free to watch our aftercare video:
https://www.youtube.com/watch?v=ytMtyIvZTXk
Don't forget if you have any questions - don't hesitate to get in touch, drop us a message and our team of experts will get back to you! www.geehair.com