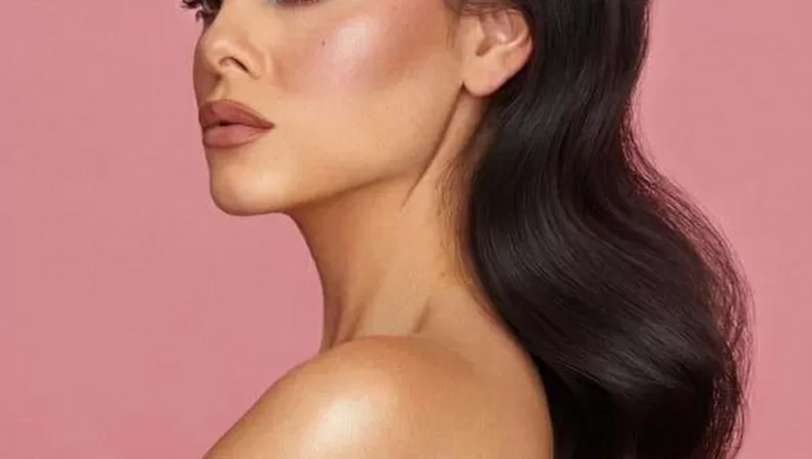 HOW TO : 70'S BLOW-OUT
This year, one of our favourite retro hair trends makes its comeback once again! You heard that right, the 70's blow out will be back and bigger than ever for 2022. We've been seeing an increase of glossy blown out hairstyles on our feeds, so it won't take long before this trend takes hold IRL. This year the focus is on volume and high shine, stylists are taking inspo from the 90's for this look and we expect to see this dramatic, bold look during all seasons this year. Using google trends, we can already see an 80% rise in the term 90's blowout hair. Now is the time to perfect the technique!
If you're looking to achieve a kendall Jenner esque look, the use of human hair extensions are essential for this style to help you add height and volume to your natural locks.
Follow our step by step guide for achieving the perfect blow-out at home!
The basics - shampoo and condition…A good blowout starts with having a good shampoo and conditioning routine. For the best results, stick to products that are formulated to address any of your current hair concerns e.g frizz or volume.
Prep your hair

 

- It is essential to remove excess moisture before detangling and blow drying. This is to ensure that you don't put too much heat on your hair which can cause frizz and further damage. The same goes if you are washing your human hair extensions - please allow for a period of air drying before applying any heat!
Apply a heat protectant

 

- A heat protectant is essential no matter your hair length or texture! Heat protectants work by sealing off the hair's cuticle and protecting it against any potential damage.
Dry your hair

 

- Get your hair to a point where it is about 60-70% dry so that we can begin working on the styling.
Let's get to the technique

 

- For this next step you'll need to use the concentrator nozzle on your dryer (for extra precise results) and also a decent hair brush - a round brush is preferred for envy-inducing volume.
Perfecting the technique

 

- First, part your hair into good size sections. Using your round brush, start at the root of the hair. With the concentrator nozzle angled down, begin to wrap the rest of the hair round the brush. Keep the round brush in and wait to remove it until that section has cooled down. Repeat this process for the rest of the sections. We'd recommend you use a

 

medium to low

 

heat for this.
Voilà

 

- Apply a finishing cream for maximum hold and to help warn of any frizz or stray hairs! This hairstyle takes patience, so don't worry if you haven't perfected it on the first go!
We hope this helpful guide has given you the info you need to master this trend! If you're planning on trying it for yourself and are using Gee Hair extensions for an extra voluminous look, we'd love to see your results - tag us in your hair transformation pics and we'll share our faves on our main page!