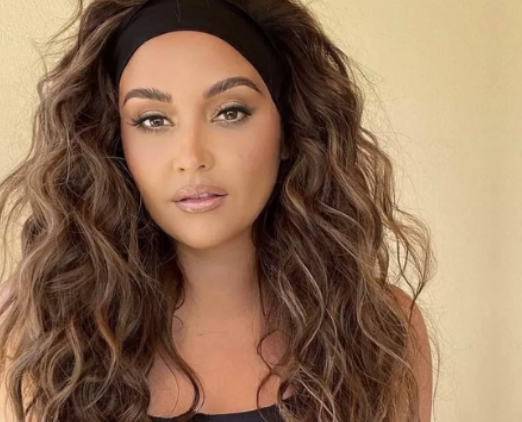 "HOW LONG DO CLIP IN HAIR EXTENSIONS LAST AND CAN I WEAR THEM TO BED?"
Human hair extensions are an investment piece that should last you a significant amount of time. Of course, this depends on several factors including the quality of the hair sourced, how you are looking after them and the products you are using on them (including the amount of heat you apply). Whatever the case, developing a thorough human hair extension routine is vital in ensuring their longevity!
One of the greatest things about clip in extensions is that because they can be easily removed (unlike weave or tape in hair extensions) they will last a lot longer. Because you aren't sleeping with your clip in extensions and you don't have to wash them in the same way as you would with semi-permanent options, it takes a lot of the pressure off!
With proper care and maintenance - your hair extensions should last you up to one year! The best thing about shopping with Gee Hair is that all of our products have a 1 year guarantee so if there is a problem with the quality of the product, we will happily replace it for you!
However, if you aren't taking care of your human hair extensions, they can potentially last between 3 to 6 months. This is especially true if you are wearing them frequently, sleeping with them still installed, and using harsh products on them. Remember just like your natural hair, they need the same love and attention.
In comparison to human hair extensions, synthetic hair extensions that are worn daily will likely last you about 2-3 months with heat styling. Those that can't or don't get heat styled can usually last up to 6 months if taken care of and not washed too frequently.
These timeframes for hair extensions are a rough estimate, but as mentioned this will depend on many factors of aftercare and general maintenance. Failing to care for hair extensions correctly can reduce the amount of time your hair extensions will last!
"Can you wear clip in hair extensions to bed?"
We can understand how annoying this will be to read but we definitely don't recommend you sleeping in your hair extensions. We understand that after a hard day or a wild night out that may be the last thing you want to do but in the long run you will benefit.
As we sleep, it is expected that we will frequently toss and turn. This natural movement will be likely to pull the clips that are attached to your hair and consequently damage your hair and scalp. The clips may also pop open while you're sleeping and damage your scalp and hair. Scratching your hair with clip ins may also lead to potential damage due to the possibility of you pulling the clip/weft too hard. It's better to avoid the risk and just take them out!
Clip in hair extensions should not be treated like semi permanent/permanent hair products, they are designed to be removed after using them! As much as you may love your Gee Hair clip in extensions, it is healthy to give them a break when you don't need to use them.
Instead, be sure to remove your clip in extensions, give them a thorough detangling and place them safely away to ensure they are kept in the best possible condition. You may want to utilise the Gee Hair hanger for this!
We hope we have broken down some of the most commonly asked questions when it comes to human hair clip ins! At the end of the day, we just want to ensure that your extensions last as long as possible and that your own natural hair doesn't get damaged! Make sure that you're doing your part to ensure you are taking care of your hair AND extensions!
If you ever have any problems or concerns with your product - get in touch and we will get the situations sorted and get you back on the road to hair happiness!