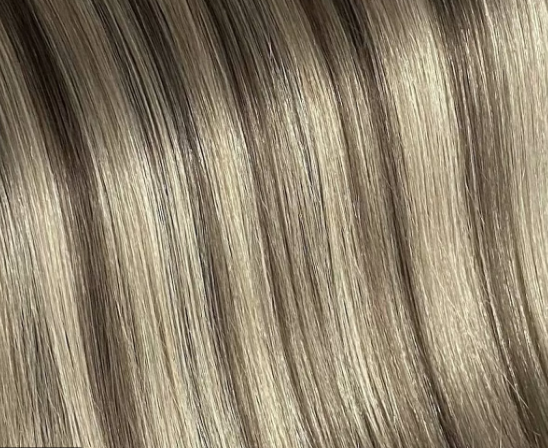 THE MOST DESIRABLE HAIR COLOUR OF 2021
Here at Gee Hair, we're always on the lookout for the latest hair trends, styles and colours and by the looks of it - you are too! That's why we wanted to find the most popular hair colour of 2021 in the UK, the USA and Australia to share our findings with you.
Us hair lovers are always on the hunt for the hottest hair trends, with the Insta hashtag #haircolor having been used over 37 million times and #hairgoals being used over 15.6 million times. Other popular tags include #hairinspo, #hairstyles and #hairtransformation.
What's the biggest hair colour trend of 2021?
The most desirable hair colours around the world (2021) based on average monthly online searches (Keyword Finder)
The World's Favourite Hair Colour
Our research found that the world's most sought-after hair colour in 2021 is… Light Brown! With the term 'light brown hair dye' being searched for online more than 35,000 times a month around the world.
Light brown has long been one of the most flattering shades all over the world. It's perfect for those who are looking for a natural, carefree look, with some of our favourite celebs such as Bella Hadid and Anne Hathaway proving that a classic light brown hair colour can be both elegant and versatile.
The world's second favourite shade is the stunning ash blonde, followed by the increasingly popular rose gold hair colour.
The UK's Most Desired Hair Colour
Our study found that here in the UK, our favourite hair colour is… Ash Blonde!
Every month in the UK, more than 11,000 Google searches are made for the term 'Ash Blonde Hair Dye', and it's no surprise given it's fresh, warm and unique look.
The gorgeous Ash Blonde hair colour has been growing in popularity year on year in the UK for over a decade. As you can see from the Google Trends graph below, the term 'Ash Blonde hair dye' peaked at the end of Spring/beginning of Summer 2020 and is increasing again this year - so we're predicting it'll be 2021's hottest hair colour too!
Search volume overtime for 'Ash Blonde Hair Dye' in the UK
This rich colour has been seen on some of our favourite celebs recently, including the stunning Jennifer Lopez, who's stylist Chris Appleton recently transformed her luscious locks to this gorgeous shade. Chris (who also styles Kim Kardashian's hair), has been seen using our very own clip-in Megababe hair extensions which are available to purchase on our site now!
At Gee Hair, we have a gorgeous collection of remy ash blonde hair extensions, from champagne (a mixed warm/ash blonde) to smoke (ash blonde), and are always introducing new shades. Use our colour match option to find the best shade for you.
The USA's Favourite Hair Colour
Light Brown is yet again at the top of the ranks when it comes to the USA's favourite hair colour. Each month in the US, an average of 19,000 online searches are made for 'light brown hair dye'.
Surprisingly, America's second most searched for hair dye colour is in fact blue black - one we weren't expecting. Every month, this colour hair dye is searched for over 15,000 times!
Over the years, this bold shade has been worn by a number of different stars, including Little Mix's stunning Jade Thirlwall who rocked this shade in the band's "Change Your Life" music video. Katy Perry has also been known to experiment with electric blues and blacks, alongside style icon Kyle Jenner.
Search volume overtime for 'Blue Black Hair Dye' in the USA
As you can see from the graph, this hair colour appears to have increased in popularity every year for the past 10 years, reaching its peak during April of 2020.
Australia's No.1 Hair Colour
Australia is also a big fan of Ash Blonde, with the term 'ash blonde hair dye' being searched approximately 13,00 times every month.
Although she's a natural brunette, Australian actress Margot Robbie appears to also be a huge fan of ash blonde, having been seen sporting a range of stunning icy blonde tones over the last few years.
The fashion icon Kim Kardashian's recent ash blonde hair colour may also be a big source of inspiration for those thinking of dyeing their locks this colour, as almost 150,000 searches are made for the star in Australia every single month.
To gather this data, we analysed online searches using the tool Keyword Finder to compare search volumes for over 100 different hair dye colours. All of the raw data we used can be found here.
We hope you enjoyed finding out your country's most desirable hair colour! If you're as much of a hair lover as we are, show us your favourite styles and shades by tagging us in your snaps on Intsagram using the handle @geehair.