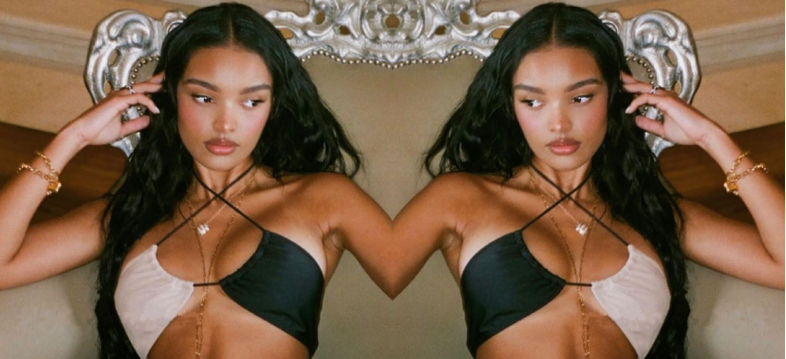 What are the best quality hair extensions?
With so many different hair extensions available to you on the market, we can see the frustration with trying to find the best product and brand for you! Whatever style, length and colour of hair extension you choose, we understand the importance of wanting to achieve a seamless, natural looking result.
There are so many reasons why you should choose Gee Hair! We pride ourselves in offering a wide range of high quality human hair extensions which will provide you with the dream hair you have always wanted to achieve!
Let us break down some of the reasons to choose us when shopping for high quality human hair extensions…
1 Year Guarantee - We have a 1 year guarantee on all of our hair extensions. Our customers feel reassured and confident about our products as they know that they will receive a great product everytime they order. We are so confident in the quality of our hair that we have this amazing 1 year guarantee on them. In the very unlikely case that you have a problem with the manufacturing, we will always be more than happy to sort out the problem and offer you a replacement if necessary.
Innovation - Our extensions are designed in-house in the UK, and are handmade by our specialist team. We are also proud to be the first hair extension brand to launch the revolutionary polyurethane tracks on clip-in hair extensions, AKA C-thru Tracks, designed to enable you to have a seamless installation.
High quality and ethically sourced - We are also so proud of the quality of our hair - we only source our hair from Indian temples. We can guarantee that all strands are donated voluntarily with full consent from the donor and that a fair price is paid for the hair. Ethics and sustainability is vital for us. We truly care about our products and hope that this is transparent through all that we do! The beautiful natural texture of this hair means that it has a stunning loose curl pattern which you may choose to leave or you can apply heat to match your hair if it is a straighter texture.
Affordable - For the high quality of our products, we are happy to have a very affordable price point compared to other brands on the market. We value both quality and affordability and feel that you should never compromise on the standard of hair you buy! We also treat all our Gee Babes to regular discounts so be sure to sign up to our newsletter if you haven't already!
Loved by celebs and hairstylists - Gee Hair is loved by celebs and celeb stylists - If you didn't know already, Kim Kardashian's Stylist Chris Appleton frequently uses Gee Hair on his clients! He has recently worked with J-lo using our products also! Adding to our portfolio of celeb stylists, Luke Pluck Rose also uses our Gee Hair. You may also spot Gee Hair products being used on celebrities and influencers which include Jordan Lipscombe, Maya Jama and Saweetie!
A huge variety of products - Whatever look you're aiming to achieve you can do it with Gee Hair! Our products are suitable for many hair types and densities. From our 'Megababe' 10 piece clip in extension set to our innovative face framers, we are sure that you will find something you love and will take your hair look to the next level!
So, when you're shopping for hair extensions…be sure to look out for the signs of low quality products which include tangling and excess shedding, dry and coarse texture and if they respond badly to heat. Always shop with a brand that you can trust, save the worry and choose Gee Hair!
If you ever have any questions about any of our products or have any concerns - please feel free to get in touch, we're always happy to help! Drop us a message on - support@geehair.com
https://geehair.com/