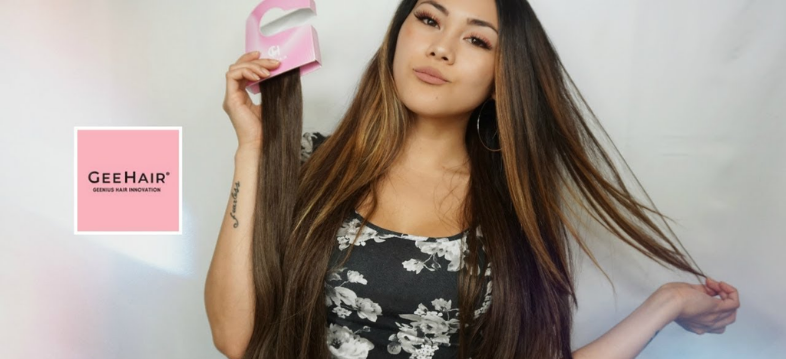 HOW DO I GET THICKER HAIR?
Thicker, voluptuous hair is something that we all want to achieve. When thinking of thick hair, we often associate it with being healthier, stronger and shinier so it's understandable that it is a hair goal that many strive for. There are many different methods available that you can try to get the hair of your dreams, it's all about finding what works for you - just because one method works for someone else doesn't always mean that you will get the same results.
It is important to note that you cannot change the diameter of your hair follicles BUT there is a lot you can do to encourage hair growth and reduce the risk of breakage! Hair thickness can also depend on genetics and health factors so don't be too hard on yourself if you're seeing small changes!
In this blog, we break down some of the tried and tested ways that have been effective for many. You may want to incorporate several of these methods into your lifestyle and see what happens. Whatever you choose, we're sure that your hair will thank you for it.
1.Switch up your hair products - Products infused with protein will be a great addition to your hair care shelf. Protein can help those with damaged hair as it can help to thicken up the strands of fine hair. Adding to this, why not try products that feature aloe vera, which will help soothe the scalp and encourage hair follicles to grow. Caffeine is another great ingredient for thicker looking hair. Studies have shown caffeine can prolong the anagen phase of hair growth in males and females. Incorporating deep conditioning treatments/hair masks are a great way to promote growth and thickness. You can either buy one that works for you or make your own!
2. Consider changing your diet - There's a long list of food you can eat for thicker hair, consuming a diet lacking the right nutrients can lead to hair loss. One of the most effective methods to improve your hair is by incorporating food products that will encourage healthier hair. Not only will your hair benefit but your body will too!
Foods to incorporate can include:
Eggs - rich in protein and biotin
Fatty fish - like

 

salmon, herring and mackerel have nutrients that may promote hair growth.
Flaxseeds - High in omega-3
Beans - are a great plant-based source of protein
Seeds - They contain nutrients which may promote hair growth. These include vitamin E, zinc and selenium.
3.Take vitamins/supplements - If we are lacking nutrients, one of the first places it shows is our hair. The use of additional supplements can help to boost our immune system and help us maintain healthy locks. Some essential ones to think about using include:
Vitamin D - Vitamin D plays a key role in hair and skin maintenance.
Vitamin C - Vitamin C helps build collagen, which is so important for hair growth.
Zinc - Zinc plays an essential role in making proteins in your hair and other cells.
Iron is an important mineral for many bodily functions. It helps red blood cells carry oxygen to your cells, and more specifically in this instance, to the roots of your hair.
4. Hair extensions - Call it cheating but if you're not looking to change you diet or switch up your hair products , why not go for hair extensions instead? Clip in hair extensions give you the ability to achieve thicker looking hair instantly. What more could you want? The best thing about hair extensions is that there are so many options out there so you can surely achieve the hair of your dreams. At Gee hair, we have so much for you to choose from - head to our site to browse through our full range of hair extensions.
We hope this blog has been helpful and helps you on your journey to thicker looking hair! Don't forget - if you ever have any questions about our products, get in touch - we're always happy to help!