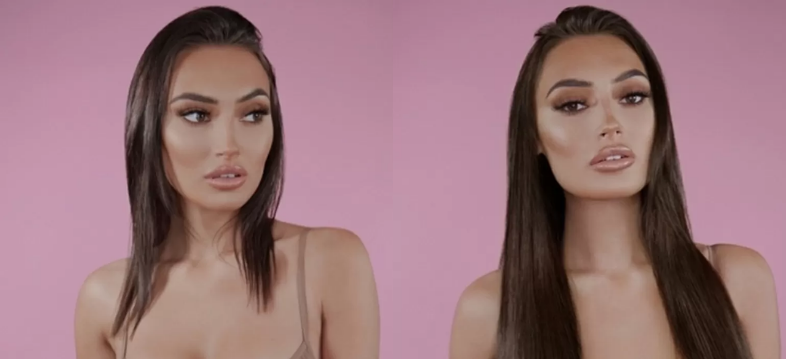 DIFFERENT TYPES OF HAIR EXTENSIONS EXPLAINED
If you've never bought hair extensions before, it can be really difficult to work out which ones will be right for you. What's more, it can sometimes be a little overwhelming when you see all of the options available if you're unsure of the differences between each type.
If you're in this situation - don't panic, we've got your back. This is why we decided to put together this handy guide explaining everything you need to know about all of the different types of hair extensions available. From clip-in styles to tape-in halos and natural to synthetic extensions, after you've read this guide you'll be an absolute hair extension pro.
Here we answer some of your most frequently asked questions such as 'Which hair extensions are best?' and 'Should I get natural or synthetic extensions?', giving you all the information you
need about the different types of hair extensions available.
What's the difference between halo and clip-in hair extensions?
Halo Hair Extensions (Gee Hair) Megababe 10-track Clip-in Set (Gee Hair)


The main difference between halo extensions and clip-in hair extensions is that clip-ins come with a number of different pieces that you clip into different parts of your hair, whereas halo extensions are a single weft of hair with an attached string or wire.
A set of clip-in hair extensions will often come with either 5, 8 or 10 pieces, each being suitable for different types of hair. If your hair is on the finer side, a 5 piece set may be best for you, whereas if your hair is quite thick, an 8 or 10 piece set will likely be an ideal choice. Matching the thickness of your hair to the extensions will result in a more seamless, natural look and will be much less likely to damage your hair or cause breakage.
Clip-ins are also great for styling as the multiple pieces allow you to create a variety of looks such as updos, buns, plaits and more, as you have the flexibility to use as many or as few of the pieces as you like.
Halo hair extensions on the other hand come in one large single weft and are a great choice for those with fine, layered or wispy hair who want to add extra volume and length whilst minimising damage. As you can see from the image below, to wear these extensions you simply section your hair at the crown and place the weft along the sectioned line securing with the band and clips (if provided).
Halo hair extension wefts are excellent for those with fragile hair and sensitive scalps as they do not attach to the individual strands and therefore will not pull on the scalp.
Both of these options are quick and easy to wear, so whether you choose clip-ins or halo extensions is really down to your personal preference, hair type and the look you want to achieve.

Should I get synthetic or natural hair extensions?
There are a variety of pros and cons to both synthetic and natural human hair extensions. The table below outlines the key differences between the two options.
| | | |
| --- | --- | --- |
| | Natural Human Hair Extensions | Synthetic Hair Extensions |
| Styling | Yes | No |
| Lifespan | 1 year (approx.) | 2-3 months (approx.) |
| Price | High | Low |
| Appearance | Natural | Less natural-looking |
| Texture | Soft, silky | Dry, sometimes wirey |
| Maintenance | Higher | Lower |
It's worth taking all of the options into account and browsing all of the different types of hair extensions available before making your decision. If you think you'll want to wear your extensions regularly and want them to last a long time, we'd definitely recommend opting for natural remy hair extensions like the stunning Soul M8 clip-in human hair set from Gee Hair.

Are clip-in or tape-in hair extensions better?
This depends on what you need the hair extensions for. If you want them for a bit of added volume and length every now and again, such as for a night out or a special occasion we'd recommend going for clip-in extensions, which should only be used for 1 day at a time. However if you're looking for something slightly more long term that you'll be able to wear for up to 8 weeks at a time, tape-in extensions are likely to be the better option for you.


We hope this guide has been useful in providing answers to some of the most frequently asked questions about the different types of hair extensions available and wish you the best of luck achieving your dream hair goals, whichever type you decide to go with.