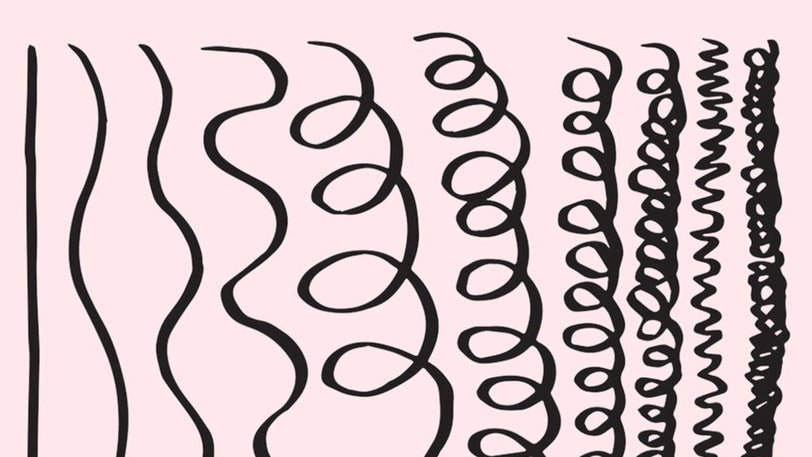 BLENDING GEE HAIR EXTENSIONS WITH CURLY HAIR TEXTURES
Some people may think that just because they have thicker, coarser hair that they are limited to a few options when looking for straight hair extensions! This couldn't be further from the truth- it's all about choosing a quality brand with the right density and perfect colour match! Of course the process of blending your natural hair may take a little longer, but once you master it - you'll be an extension pro in no time!
With our premium range of human hair remy extensions, you can be confident that you will achieve a seamless and undetectable look! Let us talk you through the process of blending Gee Hair extensions with your natural hair…
Begin the process with freshly washed hair. We'd recommend blow drying your hair straight over air drying to ensure maximum blendability! Ensure all knots and tangles are removed before you start. Before blow drying, be sure to use lightweight hair styling products and heat protectant. Applying a heat protectant will help to lock in moisture and reduce damage! Aim to stick to a low/medium heat on the hair dryer.
For wearing straighter textures, you may want to consider flat ironing your hair. This is completely down to you but it will help to blend the two textures better. For people with

 

type 3 and 4 hair, it is important to get your natural hair as 'flat' as possible to ensure the extension tracks can lie down flat. Another important detail is getting the hairline seamless. With the help of a quality edge control you can create a flawless look.
Once you have finished the hair drying/flat ironing process, you can start to apply the hair extensions. Starting at the nape of your neck, start to section off your natural hair and clipping in the extensions in between.

 

Pro tip: For thicker hair types we'd recommend our

 

megababe ten piece extension set

 

that has a density of 255 grams for 18 inch and 300 grams for 22 inches!
Once you have all the extension wefts clipped in, tease the section of your natural hair at the top to add volume and to help conceal any exposed wefts.
Gee Hair model Kayleigh has naturally curly hair and has blended her own natural texture with our extensions beautifully. Watch the below video to see her seamless installation...
Video: